Rebooting with Animals ~ The Journey ~ Step 3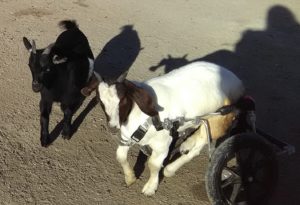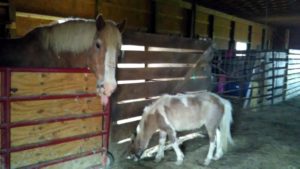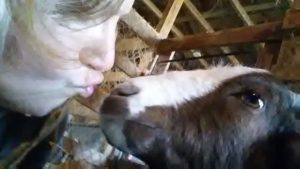 Step 3~We all hide in a shell sometimes. Come outside the shell and find yourself and live! Those first steps are hard, but it gets easier and easier and once you find yourself you'll enjoy everything around you. And your animals will enjoy you more. All our emotions and stress take a toll on them too!
"I lived inside a shell. It's the only place I felt safe. When I found myself outside that shell I found myself in a cruel world full of ugliness that caused me pain. I never saw any love or good.
One day I was outside my shell and I heard a sound that was familiar to me and brought a warm feeling to my heart. There in front of me stood a draft horse. He was majestic but I could feel he was in pain. As he came closer to me I noticed, though he tried not to show it, he had a slight limp so I decided to look at his foot. He didn't want to pick it up at first. I could see he was afraid of my shell, so I pushed it and it rolled down the hill and shattered into little pieces. At that point he lifted his foot for me and we worked together and found a way to heal the damage done inside the hoof.
My shell was gone so I had to take a deep breath and walk on uncharted ground. I felt safe with my new friend beside me. As we walked he introduced me to his friends. There were other horses, steers, miniature horses, donkeys, llamas, sheep, goats, pigs and fowl of all kinds.
We stopped in front of a gate and he tossed his head telling me to go in. As I walked in I felt a sadness as I looked down at this precious little goat who had so much life and wisdom in her eyes. Within myself I saw her story and it made me angry that she was crippled because of what a human did. Yet, I continued to look in her eyes and I saw forgiveness and the healing their.
Her spirit spoke to mine and said we can't heal til we forgive all who wronged us, so I did. And in that moment I forgave everyone that ever hurt me and found freedom because they no longer had a hold on me.
I knew I was there to help heal the little goat, but she gave me the greatest gift first, my own healing! I looked back to the draft horse who neighed softly then walked away. I thought to myself Curley (the little goat) is worthy to be loved and healed. Then another thought came to me that I was worthy to be healed and loved too.
Suddenly the fears that kept me bound were gone and I could see all the beauty around me again. I realized it had been there all along but I had let unforgiveness and low self worth shut me away from it.
Today I am healed of that and I know I AM Worthy to be Love By The Universal and everyone and everything in it.
In my pics meet Curley, my little crippled goat, and Danny the draft horse who has a sense of humor too. These are just some of the animals that opened my eyes to living life again!"
Janet Bland​, Rebooting with Animals/Sunrise Sanctuary